Welcome to
JueStoRyBoaRd
, here you will find my life story. Sometimes,I also some facts. Do not forget about my Mr.Right. You may ask me anything.. I will reply A.S.A.P
- Zulaiha.
0 Talking Time
# P!cNic Story
Hye allz
okey as korang tau semalam aku pegi picnic
ngn fmly aku...hehe seyes best..
macam2 aktiviti yang best..
tp xbyk pic yg aku dpt snap...
okey lets begins the story...
aku bertolak dari rumah dekat kul 2 ptg jgk la
perjalanan mengambil masa dalam 1jam gak la
coz jalan jem kowt...
b4 bertolak tu ayah singgah isi minyak..
then kat stesen minyak tu..
aku ape lagi,..beli la air 100+ 2 tin..
n....Chupa chups Lolipop berperisa epal hijau..
( tibe2 tringat kenangan semasa di sabak with pinat,mila, rosma n syafiq..
kitorang boleh bli lolipop tu sorang satu then lawan sapa hbis lmbt )
lokasi picnic itu adalah di...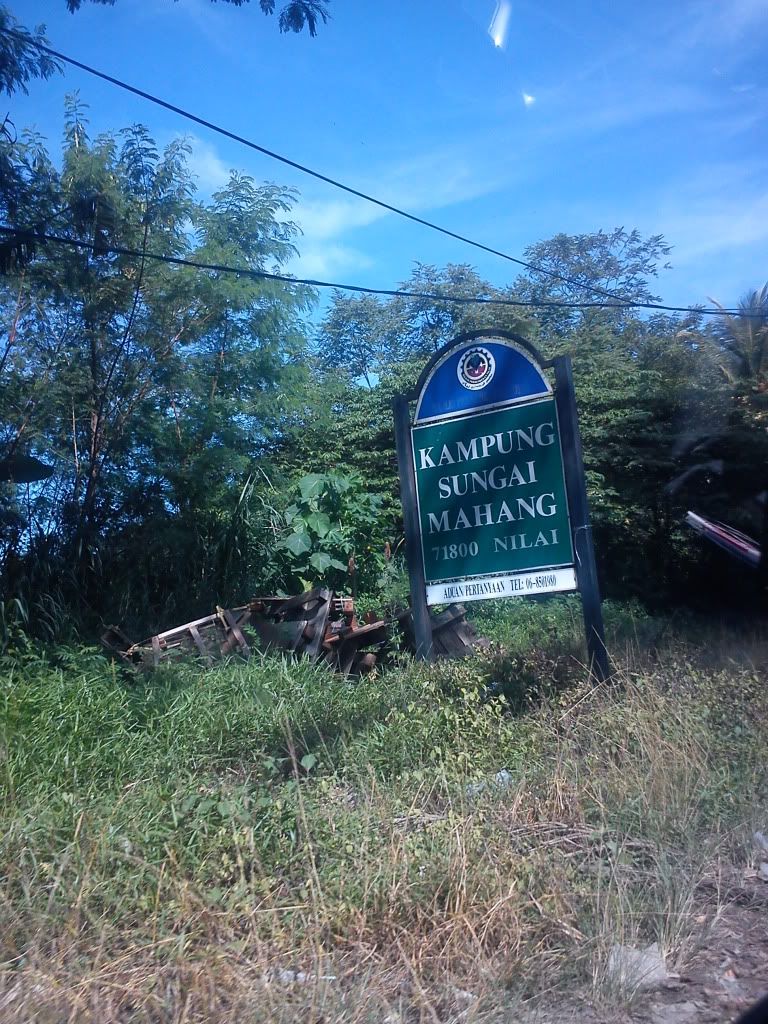 KAMPUNG SUNGAI MAHANG, NILAI
hehehe sangat best tempat tu..
seronok sangat2 kat sane...
sampai2 je aku trus jalan2 kat sekitar rumah
untuk melihat2 ape buah yang ade kat sane..
seyes banyak buah2an...hihi
description gambar
1. Buah Durian sedang begayut di pokok ( bile nak gugur nie.. tu musang king )
2 - 4. rambutan oh rambutan...byk sungguh rambutan kat ats pokok...
5-6. Buah Manggis yang aku jumpa..fresh from the tree
mase tu xbyk lagi buah manggis yang masak..
ade 2-3 je..so aku dapat la...dapat dalam 5 biji jugak..hihi
hasilnya selepas di buka..wow..sangat manis..
7. buah durian..seyes manis giler...baru gugur pagi tu...
8. antara makanan yang aku makan.. hati ayam panggang
ikan pari panggang...ayam panggang...sangat sedapp
seperti kata adeq
.sangatsangat AWESOME
setelah penat tlg kemas kebun dan makan..
santai tyme..duk kat buaian tu...
hihi...sangatlah best..redup je...
kat atas nie adalah antara pic yang sempat aku tangkap..
hik3...then lam kul 6.45 kitorang dah gerak balik..
b4 gerak balik..kawan mak aku sempat bekalkan
sebuntil rambutan...dan satu beg kecik langsat..
( langsat lum banyak g yang masak )
hehehe ok lah...i think tu je citer yang menarik untuk di hapdate
pasal picnic semalam...lalalalala my hubby pn dah msej aku..
rindu hubby cangat2...i miss u damn much lah hubby!